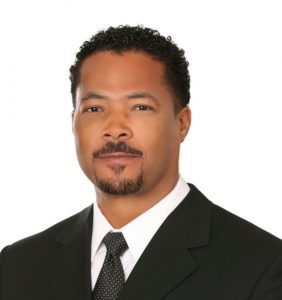 It is an honor to have the opportunity to introduce myself (Kevin Robinson, a.k.a. Mr. Robinson) to students, parents, and teachers of Burlington School District and to the community of Burlington, Vermont.  
Over the past twenty-five years, I have had the professional pleasure of working within the field of education supporting the learning needs of students. Eighteen years of my professional experience has been in leadership roles in large urban, small rural and international educational settings. My aspirations have been to make a positive impact in the lives of students as an educator. My daily interaction with students has offered an insight into the vast differences between students' approaches to learning, personalities, and talents that has helped to shape my philosophy of education.  I spent considerable amounts of time reflecting with colleagues, taking educational courses, and engaging with students for professional empowerment. It became evident to me that it was important for an educator to understand the appropriate instructional delivery methods for subject content but equally as important to understand how to facilitate opportunities for students to apply and adapt lessons learned from subject content into creative, problem-based scenarios.
I have a strong desire for continuous learning and ongoing professional growth along with an appreciation for collaboration with colleagues and for sharing best pedagogical practices.  My ability to build positive relationships and productively engage with people in a constructive manner to achieve measurable goals, while using sound judgment for making decisions, has been highlighted as one of my strengths. I am a very people-oriented person, and I strongly believe in the effective use of teamwork and collaboration to maximize the talents of each individual on a team.  I work diligently to create environments of shared decision-making that allow students, parents, faculty and community members to actively engage in the learning processes impacting students' academic, social and emotional development. I am committed to the betterment and empowerment of students' scholastic aptitude, as well as their overall attitude in becoming productive members of our society.  On a daily basis, I take great pride in being a positive role model for the young people whom I work with as an educator.
My parents have consistently instilled within me the importance of building strong connections, demonstrating commitment, and being of good character. As a family, my wife and I have sought to instill similar values in our three sons and two daughters.  It is my hope that I will be able to become a proud member of your community and help to make a positive impact as we work together to provide experiences that teach the students of Burlington School District to become responsible and respectful citizens that will continue the proud traditions of The Green Mountain State.  I look forward to having the opportunity to meet you and begin building productive relationships soon. 
Name: Kevin Robinson
Aka: Mr. Robinson
Birthdate: May 24
Family: Tami (wife), Shakil (27), Nicholas (21), Grace (16), Chase (14), Brooke (13);  Lexi (Maltese)
Interests:  Science (astronomy); Sports (football, basketball, weightlifting, golf); Music (jazz lounges & piano bars);  Reading; Movies; and Ocean/Island Life.
Favorite Book: The Holographic Universe by Michael Talbot