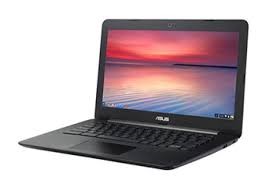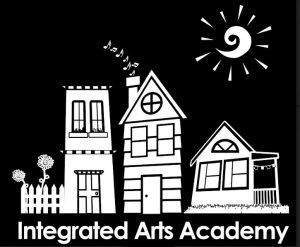 As we prepare to conclude the 2019-2020 school year and transition into summer break, please note the following information about when and how to drop-off chromebooks and pick-up past classwork and IAA t-shirts.
The purpose of coming to the school during this time is to:
Pick up all personal items (belongings from classrooms, schoolwork, and 2019-20 IAA t-shirts)

Drop off any school-owned materials (chromebook, chromebook charger, and library books)

Pick up any medications that were stored in our nurse's office. 

Pick up 5th Grade Promotion Certificates! 
Please note:
Only one adult and one child per family will be allowed into the building.

To maintain social distancing we ask you to follow the schedule level listed below.

Families with multiple children in different grade levels may choose 1 pick/drop-off time.

You will need a cloth face covering/mask to enter the building. Anyone entering the building is responsible for bringing their own cloth face covering/mask.

Upon arriving on campus please:

Ensure you remain at least 6 feet apart from all others

Stay away from all playground equipment.

Go directly to your destination and nowhere else in the building

Prior to entering the building our school nurse will check in with you.

A parent must be present if medications need to be picked up. Medications will be located with the nurse at the entrance of the cafeteria.
Individuals must be excluded from the school site for the following reasons:
They are showing symptoms of COVID-19 or have tested positive for the disease: fever, cough, shortness of breath, body aches.

They have been in contact with someone who is being treated as if they have COVID-19, with or without positive test verification, within the last 14 days.

They are at high risk: 65 years or older, pregnant, or have chronic health conditions.
Pick up and Drop off Schedule 
We have created a pick-up schedule to best support the need to keep physical distancing. For this reason we have days assigned to specific grade levels to continuously provide distancing based on  location in the school and number of students. Families with multiple children in different grade levels may choose 1 pick/drop-off time.
DATES, TIMES, AND LOCATIONS FOR ALL GRADES
| | | | |
| --- | --- | --- | --- |
| Grade | Date | Time | Location |
| Pre- Kindergarten | June 10 | 11am-2pm | Outside classroom door |
| Kindergarten | June 10 | 11am-1pm | Cafeteria Entrance |
| First Grade | June 10 | 1pm-3pm | Cafeteria Entrance |
| Second Grade | June 11 | 11am-12:30pm | Cafeteria Entrance |
| Third Grade | June 11 | 1pm-2:30pm | Cafeteria Entrance |
| Fourth Grade | June 11 | 2:30-4pm | Cafeteria Entrance |
| Fifth Grade | June 12 | 11am-2pm | Cafeteria Entrance |
From Vermont Symphony Orchestra 
Musicians-in-the-Schools Virtual Show
Even though we couldn't come out to do a show this year, your students can still experience Triple Treble (woodwind group) live from home on June 5th at 3 PM. This 20-30 minute presentation will include live and pre-recorded components as well as some audience participation. See the attached flyer for more information about this wonderful (and free!).
It's Time for the 2019-20 IAA T-shirts!
Even though we remain physically distant, we are able to continue this annual tradition to commemorate and celebrate our learning and art-making community. If you have not received your t-shirt yet, it can be picked up when you drop off our chromebook an pick-up your class work. 
Each child will receive a t-shirt regardless of ability to pay. There is still time to contribute to the t-shirt project. We know these are challenging times, so please consider this an invitation to contribute and not a requirement. We would appreciate a contribution of $9; however, any amount is appreciated. Thank you for helping to keep this tradition alive. There are 3 ways to contribute:
Mail a check made out to IAA at 6 Archibald Street, Burlington, VT 05401

Bring your payment to IAA when you drop off your chromebook and pick up your classwork.

Venmo the IAA PTO at @IAA-PTO with "IAA t-shirt" in the subject line. 
Sincerely,
Kevin Robinson, Principal