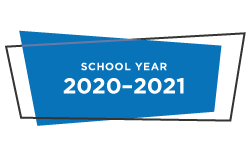 Hello IAA families,
You will receive your student's report card very soon. Within the report card you will find a note telling which classroom your child will be in for the 2020/2021 school year. If you would like to get to know the teacher a little better and have an idea of what to expect next year, you may go to  the Virtual IAA Step-Up Day Slide Show and Videos.
When placing students we consider several variables that allow us to create a balanced learning environment.  The task of creating these balanced classrooms can be challenging.  As such, the first few weeks of school require flexibility and sometimes adjustments to the original placement plan. During this time the grade level teams will continue to assess student needs and classroom community cohesiveness.  You will be notified and involved in the discussion of any potential moves after the school year begins. The likelihood that a change will occur is very slim.  However, we wanted families to be aware that we are constantly evaluating and adjusting to create the best learning environment for every child. 
Have a great Summer!